The rose-coloured glasses are coming off
Despite the buzz about online shopping and Amazon's big push, online retailers are losing customers. This Black Friday weekend saw some of the lowest shopping numbers in years.
Did your business see a drop this shopping season? Is your business offering flexible timing and service to your customers? If not, it may be a contributing factor to why you're losing sales. Look at banks. Everyone needs a bank for their financial services like deposits, loans, and getting cash. But banks have such limited hours, patrons are often required to take time away from their workday to deposit their paychecks. How many of your customers would be willing to take time away from their workday to visit your business?
Once a lead like this is lost, it can be difficult and costly to get it back.
So, how should online businesses address this issue?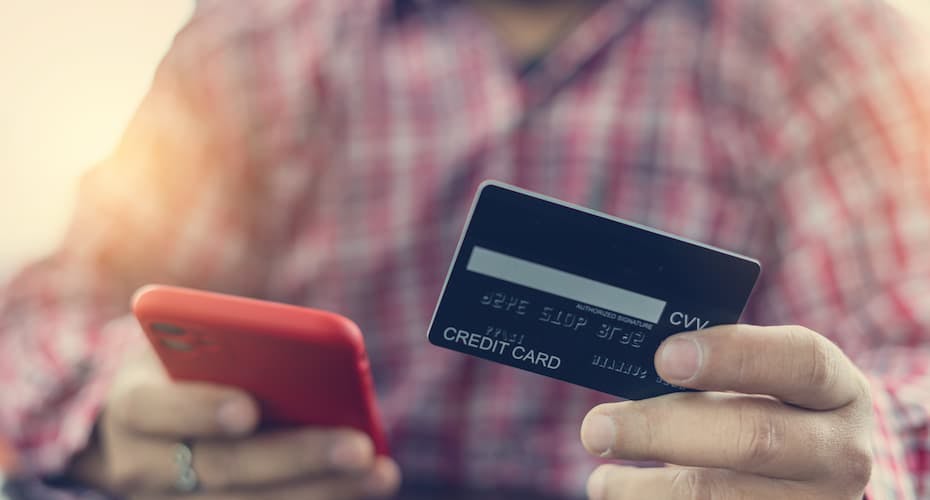 How do you shop online?
Understanding the buying patterns of online shoppers can help your business capture more sales. So let's take a look at how people shop on the internet.
Night owl shoppers. The majority of internet users do their online browsing and shopping in the late evening. Consider your normal 9 to 5 workday. Keeping that in mind, it makes sense that you'd see most online business coming at night when people were at home and on their computers. According to a survey, between 8 p.m. and 10 p.m. is considered "rush hour" for internet users. Additionally, weekends, particularly Sunday, see a surge in online shopping. So what does this mean for your business? Most people are active online when brick and mortar businesses are closed.

Workday users. Despite being in the office, people do take breaks online, and that usually means they're checking their social media sites and news updates. This is a good opportunity for your business to engage customers. Post on Facebook and your other social media outlets during this time to maximize your outreach.

Impatient consumers. Today's consumers are impatient. They expect things delivered in two days or less. So if they send you a query, they expect a response immediately. If you fail to do so, it's interpreted as not wanting their business, so they take it elsewhere. According to a recent survey, only 37 per cent of online companies responded to a query within an hour of posting. Companies who do this enjoy seven times more conversions of leads. If you're taking a full day or longer to answer messages from your clients, you're losing leads. It's as simple as that.

Be there when you're not there
So, what can you do, if you have inflexible hours of operation to prevent loss of leads?
Be online 24/7. If a business wants to capture leads online, you have to be available all the time. That means 24 hours a day, seven days a week. For larger businesses, a call centre and or 24-hour online support can help meet this need. But small businesses may not have that in their budget. However, they can turn to online software to take care of your late-night customers. Something like appointment setting software can help you meet the needs of your late-night customers.

Contact forms. This might seem like a no brainer, but including a contact form on your Web site is extremely valuable. Some kind of "contact us" link should be included on every page of your site, so that if at any time a customer has a question they can easily get in touch with you. If they get discouraged looking for your contact information, you can lose a lead easily. Specifically, your contact form should really only ask for your name, email and the nature of the query. Any more than that (like phone number) and your customer may get scared off, thinking you're going to call incessantly. Just the basics at this stage and you've got them on the line.

Call to action. Make sure to include a call to action on every page of your site. If your customer is armed with information, you have to prompt them a little bit so they know what to do with that information. A simple "click here to request more information," or "call to schedule your appointment today" can make the difference between a customer and a bouncer from your site.

Add photos and testimonials. Genuine testimonials and product reviews have a huge impact on conversions. Think about how you shop online. If you're using Amazon, do you even consider buying a product with a three-star rating or less? Not when there are so many options with 4 or 5-star ratings. So ask your satisfied customers to leave you a review, or provide you with a quote telling the world how awesome your business is. The more of this you can get, the more credible you appear.

Don't be afraid of YouTube. YouTube is one of the fastest-growing sites online. Why? Because people love videos. Don't be afraid to include videos on your site. Videos of services, a tour of your business, or even just an interview of you. Let people see your face, hear your voice and you can build trust in a whole new way.

One size does not fit all. The only way to see what will truly work for your business is to try some, or all, of these methods on your own. Your unique needs will tell you what works best for your business. But, keeping these tips in mind can help you work less and convert more during your business non-operational hours.

Your business should never sleep
As unrealistic as this may sound, in order to keep leads, you must have an online presence and respond to your customers at all times in order to ensure you don't lose leads. A vivid online presence provides you with a unique opportunity to engage your customers and offer them customized quality services. By treating your online customers as real leads (just as your in-person customers) you increase your potential for conversions exponentially. So, don't lose this opportunity by shutting down your business during off-hours. Get online, and stay there.