These days customers demand consistent experiences no matter the channel on which they engage with a company. Either if you are in the high involvement retail business, recruitment & staffing, or financial services sector, an omnichannel customer engagement strategy is essential to answer your customer's expectations. This helps you to improve customer responsiveness, which will result in a better conversion & more retention.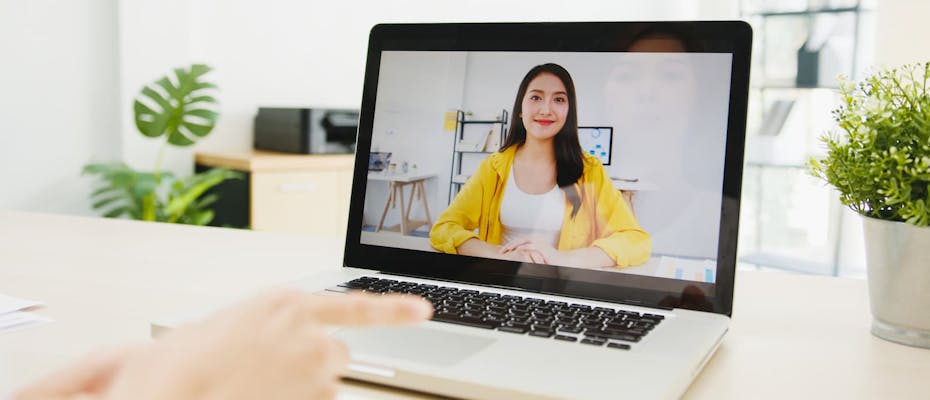 What is omnichannel customer engagement?
A more common term would be multichannel engagement, where companies focus on offering interaction through multiple channels. The most frequent channels are; via phone, via email, via video conferencing, via social media and via physical conversations. In a multichannel strategy, these channels are all managed on separate platforms. 
On the other hand, an omnichannel customer engagement strategy brings these channels together and manages them altogether from one unified platform. This makes sure that the tools you use across different channels fit seamlessly together, and that each touchpoint provides a consistent experience. Hereby offering a more streamlined and optimised experience for both your customers and your advisors.
In a recent study, Adobe showed that companies with the strongest omnichannel customer engagement strategies enjoy 10% year-on-year growth, a 10% increase in average order value, and a 25% increase in close rates. The above being said, it's hard to overstate the importance of omnichannel customer experience.
While customers may be positive and accept different service levels from different channels, they also expect that the communication remains consistent.
Related Content:
What are the new customer expectations and why exceed them?
Customers' needs have changed, making it harder for businesses to keep up and compete. Here are the six most important requirements they need to meet and exceed. 
1. Customers expect personalisation: Customise everything
From Facebook to Google's search results, we are presented with more and more customized content. It seems only logical that online customer service will follow suit.
Nowadays, customers expect to be treated as individuals through every touchpoint in their customer journey, online and offline. It has become increasingly important to offer personalized and consistent experiences and services during the buying process. Personalization can even be called a "hygiene factor": customers take it for granted, but if a business gets it wrong, customers may depart for a competitor.
According to Salesforce's report; 66% of customers expect companies to understand their unique needs and expectations, yet 66% say they're generally treated like numbers.
Customers prefer to be called by their first name and be offered customized services instead of being treated as an unknown person. Your employees need to have access to their whole purchasing history, their preferences, and other data. 84% of customers say being treated like a person, not a number, is very important to winning their trust.  A streamlined omnichannel customer engagement strategy helps tremendously with offering personalized experiences across multiple platforms and touchpoints. 
Related Content:

2. Customers expect innovation.
Due to COVID-19 companies were forced to adjust and adapt to more advanced digital offerings in a very short time span. Digital adoption has taken a huge leap on business and industry level. Covid-19 has pushed companies over the technology tipping point and transformed businesses forever.
According to Salesforce's Connected Customer Report; 88% of customers expect companies to accelerate digital initiatives due to COVID-19. And 69% of customers believe companies should offer new ways to get existing products and services in the wake of the pandemic, and 54% believe they should offer entirely new products and services.
Related Content:
3. Customers expect fast replies and service.
Nowadays, thanks to the omnipresence of social networks, we're used to being connected to an instant feed of live updates, breaking news and messages. This has shifted our customer service speed expectations and patience dramatically. Customers demand fast replies, fast deliveries and immediate responses to their actions. 
Gone are the days where filling in a contact form was a convenient way to get in touch with a company. The truth is, customers expect businesses they interact with, to offer a fast solution to their needs. Making customers wait during the peak of their interest for, let's say 1-2 days, jeopardises their loyalty and could make them switch to a competitor. It's important to create a lock-in if the customer's buying intention or interest is at its peak.
4. Customers expect convenience with self-service options.
Above everything, customers nowadays want convenience. They search for it everywhere; in their personal lives and in their professional lives. As technology evolves, consumers are becoming increasingly likely to try to solve problems without your intervention. Customers want to be self-sufficient.
Customers expect to come in contact with an advisor at the bank as easily as making a doctor's appointment or an appointment at the hairdresser. In most cases, they can even book their appointments online, with immediate confirmation and without being dependent on another person's action. This should all be done in a few clicks. 
This does not imply that they no longer want to call and talk to a real person, but it does mean that through clever use of self-service tactics, businesses can save time and money. This, while still offering a great customer experience.
Related Content:

5. Customers expect around-the-clock (24/7) availability to meet their needs.
Nowadays, thanks to our smartphones we're able to access the world in our pocket. This is a device that's always on and always connected, 24/7. We've grown used to being able to find the information we need and contact whoever we want, whenever we want.
Businesses need to adapt to this new reality and serve their customers when they are active. At Skedify we studied thousands of appointment requests from customers and concluded that more than 40% of these requests happened after office hours. A large portion of your customers are actively trying to engage with you on times that offices are closed. To tackle this challenge and optimise the customer experience, companies can implement solutions like chatbots and self-service appointment scheduling software. 

6. Customers expect connected journeys: Serve your customers where they are.
Customers see a brand and a business, not a separate department. Any point of your brand and business that touches a customer is part of your omnichannel customer experience. Customers should be able to move between different channels--for instance, from in-store to online--without suffering long hold times or having a completely different experience. They should experience and receive a consistent service, regardless of the channel they are using. The whole experience should feel like one big and cohesive conversation. 
According to Harvard Business Review, omnichannel customers spend 4 percent more in-store and 10 percent more online than single-channel customers. For every additional channel they use, customers spend more money.
Related Content:

How to successfully implement omnichannel engagement and nail the first point of contact?
By now, we can conclude that offering fast, consistent and personalised experiences across multiple channels has become mission-critical for companies to serve their customers and have a competitive advantage. But how can you easily start with implementing a strategy that offers all this together?
The optimal way to start implementing an effective strategy is to tackle the point of conversion when a visitor wants to engage with one of your advisors. By offering an omnichannel meeting platform you can offer customers a personalised experience when booking an appointment. Customers can schedule their meeting in a self-service manner that is around-the-clock available and connects them with the correct advisor immediately. The customer's experience flow is tailored depending on the touchpoint he/she started their journey with, the subject they want to converse about, the location they are from and the meeting type they prefer (virtual or physical).
Connecting and integrating this platform to other systems will guarantee streamlined customer journeys across multiple touchpoints.

To achieve this you can rely on the expertise and service of Skedify: More than just appointment scheduling software. Skedify helps in making client-facing advisors accessible and available. By offering a frictionless scheduling and video experience to enterprises that guide their customers with expert advice at the critical moments in their connected customer journeys.
On average, businesses that implement this strategy experience a conversion rate uplift of 30%, better customer satisfaction, and a productivity gain of 17%. By guaranteeing a well-streamlined omnichannel engagement strategy means your customers will spend more. In fact, 86 percent of buyers are willing to pay more for a great customer experience.
On top of offering a better customer experience, gaining insights on customer behaviour, conversion analytics and other valuable data across multiple channels will allow you to improve and optimise touchpoint effectiveness drastically.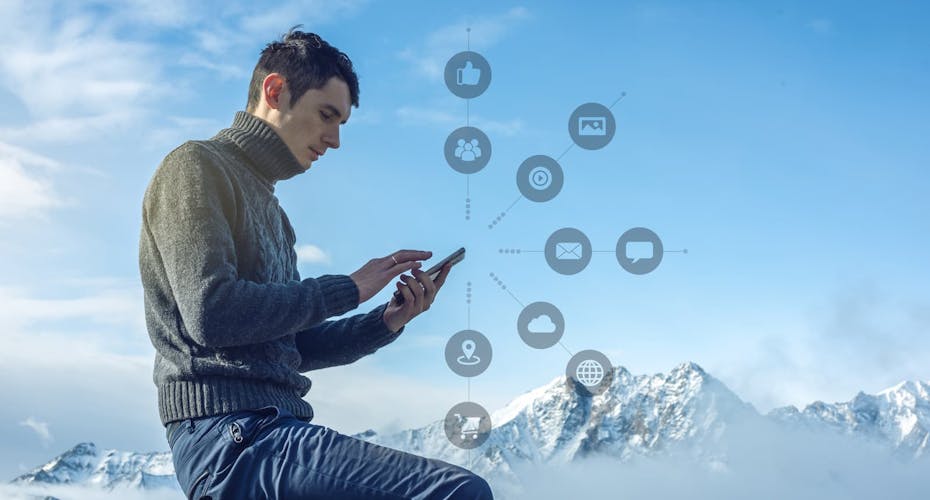 Final thoughts.
In conclusion, we can say that the approach of creating customer satisfaction across multiple channels is something that every forward-thinking business will need to embrace. And the reason for this is to generate more conversion, increase their revenue, and create a strong foundation for future growth.
Following the current trend, a growing number of companies are moving towards omnichannel customer engagement. And if you're not among them then it's very likely that you will have to fight for your customers, at the same time as your competitors. It has become mission-critical to exceed customer expectations wherever, whenever.