Inside, Christophe Thelen stands in front of his laptop, a large Scrum board filled with tasks behind him. ''It feels good working this way,'' the Head of Product was well ahead of my asking. ''We lead too much of a sedentary lifestyle anyway.''
Not a minute has passed, he is on his feet again, this time during a weekly planning meeting. Questions and ideas are shared loud and clear, some make it to the giant whiteboard, some don't. Then, a short silence signals the end of a 2-hour meeting. Everybody is back to their work except for Christophe. He Checked Out, using one of the Core Protocols adopted at Skedify. These are exactly what I came to talk about - the eleven protocols and Core Commitments that help Agile teams to work towards a shared vision in a more collaborative, efficient manner. ''The Core Protocols are easy to use and implement''. ''I'm here to facilitate their use. Let me walk you through the ones we use most.''
Skedify's Favourites: Ask for Help & Decider
''You should not be afraid of asking for help,'' Christophe jumps straight to the point. ''In fact, we encourage it. Why wouldn't you make use of each other's skills and expertise if it means you'll build a better product?''
The Ask for Help protocol is a low-cost undertaking. In the worst-case scenario, you'll end up with a 'no' in which case you've gained nor lost a thing. In the best possible outcome, the task you're working on will be executed better and quicker, and you'll learn something new along the way.
The Decider is another major time-saver. It helps the team come to a unanimous decision in a matter of minutes. ''People think and feel the same but have slightly different ideas,'' Christophe says. ''At Skedify, we use Decider at least twice a week. It could be a simple issue of naming a coding component or a crucial decision made by the board of directors.
"It's all about supporting an open culture where everyone can have their voice heard."
The concept itself is simple. A Proposer suggests a concise, actionable behaviour. Then, the rest of the team simultaneously votes to either accept or reject the proposal with a thumb gesture similar to gladiatorial fights of ancient Rome. But, instead of a savage ending, the team can commit to a goal everybody finds worthy of achieving.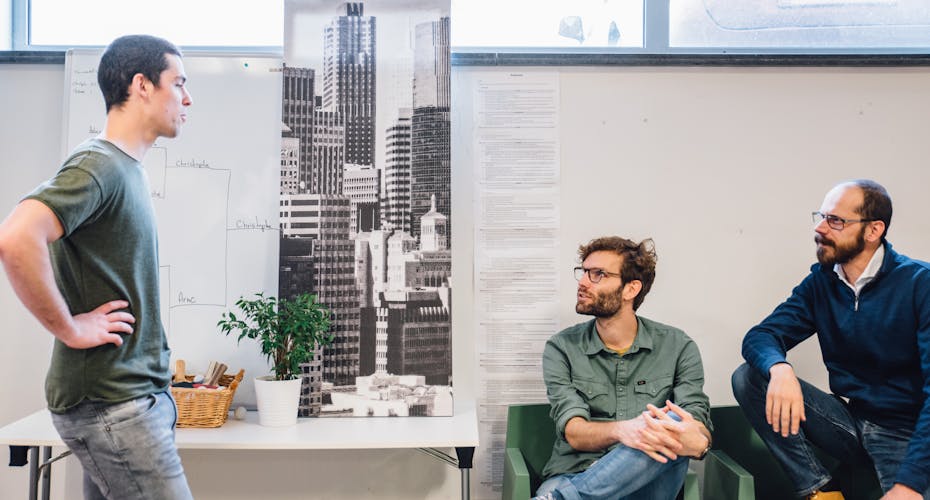 Team Autonomy at the Forefront of Operations
At Skedify, decisions are made in unison. Even the Core Protocols aren't set in stone. If the team feels a protocol is slowing the workflow down or doesn't bring any particular value, it gets left out. Christophe explains: ''We don't like a formality. Rules are made to be flexed according to our needs. I'm a big fan of experiments and so is my team - we learn a lot through trial and error and work things out along the way." ''For example, we feel like the Core Commitments are inferred and less useful than Core Protocols. They're all logical. You should know how to communicate efficiently and respectfully, at least to a certain degree."
''Perhaps the only exceptions I can think of are the 3rd Core Commitment - I will use teams, especially when undertaking difficult tasks, and 4th - I will speak always and only when I believe it will improve the general results over effort ratio.  ''I think we've all found ourselves in the latter scenario,'' he chuckles.
"At the end of the day, my team has the final word on how things are getting done around here."
''They play a huge part in the decision-making processes, including planning, automated testing, and even hiring. Right now, we've got some positions open and I let the delivery team handle certain stages of the interviews themselves; after all, these are their prospective teammates.''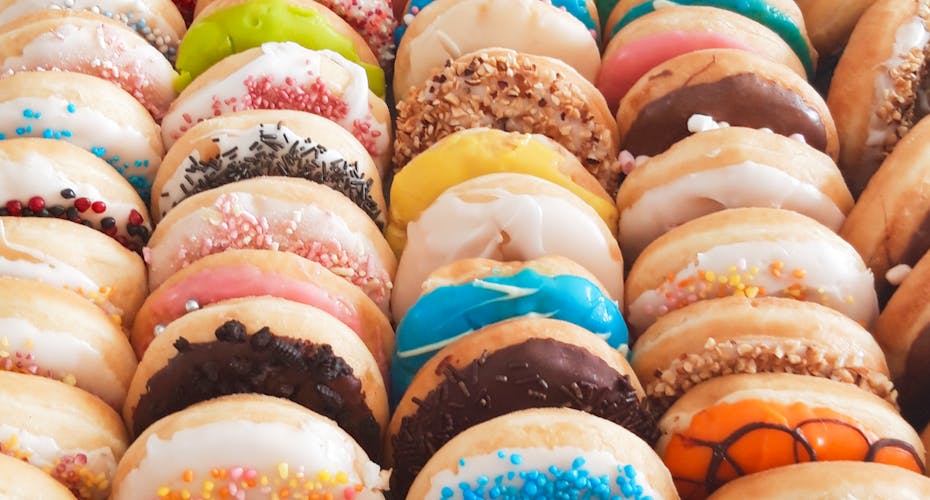 Freedom in Everything, but Dough-Not Leave Your Screen Unlocked
''We always lock our screens when away from a computer," Christophe adds. That's understandable. Data privacy is imperative when you deal with enterprise clients who prioritize high levels of security. Leave your screen unattended in the office and chances are somebody will use your Slack account to send a doughnut emoji to the whole team. You guessed it right, the treat is on you.  ''We've got fed up with doughnuts lately,'' Christophe jokes. ''Now, we're switching to brownies and even carrots - they're healthier.''
Sharing Your Thoughts? Walk in the Park
Every week, Christophe goes for a walk with a different team member. He calls it ''the walk in the park.'' It is during this time that people can tell the product guy what's on their minds. With nine people in the product team, everyone gets to entrust their concerns and let their steam off once in every nine weeks. The walk takes roughly an hour and is as informal as it gets - usually, the conversation revolves around the working atmosphere at Skedify, but it's also a good time for team members to talk about their personal life. 
''I usually ask for feedback on a range of topics. It can be as simple as asking how are things going,'' Christophe says. ''De Blaarmeersen, Ghent's largest recreation park is within walking distance anyway. And it's definitely different to a coffee machine, the usual meeting place for chats and small talks.''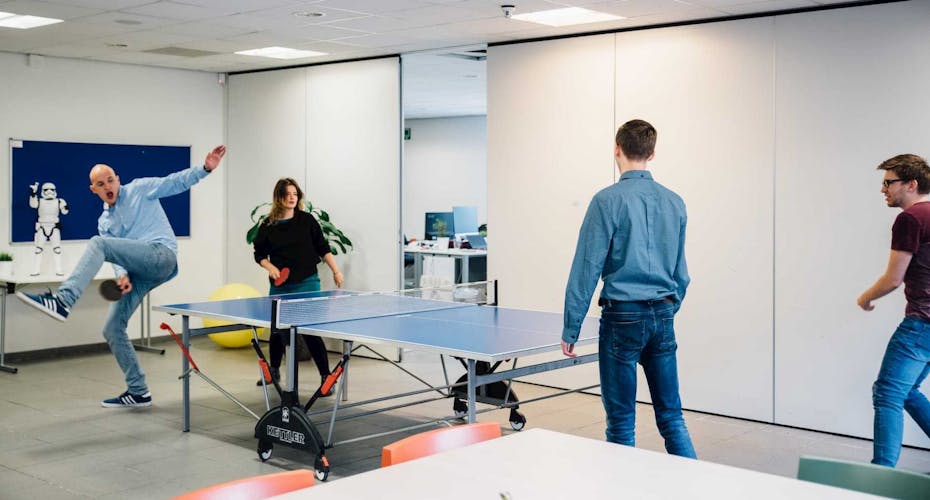 Keeping it Fun
Christophe, currently a runner-up on the official Skedify table tennis leader board, says his team also enjoys a good yard game of Kubb, the Swedish equivalent of bowling, as well as basketball, pool, and beer & pizza nights. "Relaxed employees are typically more productive. That's why we place a strong emphasis on leisure and team building. We want to keep things light; you spend more time with your colleagues than you do with your friends and family." And if you're really longing to see your dog, nobody is stopping you from leaving the office early, as long as you have been delivering efficiently.